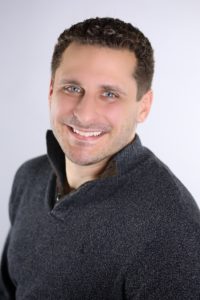 Joseph Pascolla joined JTS Architects in 2012 and is a principal for the firm. He specializes in design, construction documentation, and project coordination of commercial, single-family residential and senior housing.
Joe's experience includes single-family homes, senior housing, commercial development including professional offices, retail, and food service facilities. He has created 3-D models and renderings for various commercial, retail, assisted living, and condominium projects.
He is a registered architect in the state of Illinois and earned a bachelor's degree in architecture from Judson University in 2020. He obtained a master's degree in architecture from Judson University's Graduate School of Architecture in 2012. Prior to joining JTS, Joe worked from 2008 to 2010 at the U.S. Army Corps of Engineers.
Joe's hobbies include softball, hockey, scuba diving, drawing and reading. His clients say he is curious, boisterous and conscientious.
Joe draws inspiration from nature. His favorite-designed building is Auditorio de Tenerife: Hemisfèric by Santiago Calatrava, which is an auditorium in Spain's Canary Islands.
What clients should know: "I strive to understand everything the world has to offer, even if most things are slightly out of reach."
Favorite quote:
"Love what you do and you will never work a day in your life."