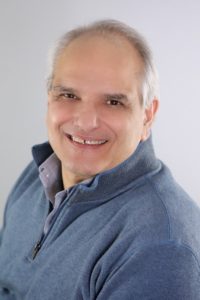 Michael Colombo, AIA, is president of JTS Architects and has 40 years of experience in the field. Michael specializes in the management, design and construction observation of commercial, medical, educational and institutional buildings. His vast experience includes the design of financial institutions, including commercial and retail banking facilities, office, retail and warehouse buildings, as well as educational and institutional architecture such as school renovations, library remodeling, day care and natatorium facilities.
Michael is a registered architect in the states of Arkansas, Florida, Illinois, Indiana, Iowa, Maryland, Massachusetts, Michigan, Minnesota, Nebraska, New Hampshire, North Carolina, Ohio, Pennsylvania, Wisconsin, and Virginia. He earned a bachelor's degree of architecture in design at the University of Illinois at Chicago in 1978. He has been at JTS Architects since 1988. He is a member of the American Institute of Architects' Northeast Illinois chapter and is a LEED Green Associate.
Michael draws inspiration from the work of Frank Lloyd Wright and Louis Sullivan, and considers Wright's Falling Water and Sullivan's Transportation Building as their best work.
Two of his favorite projects at JTS include building all 16 ground-up American Chartered Bank buildings over 20 years, as well as a fully gutted and renovated 1927 bungalow in Barrington, IL.
Colombo enjoys golf and visiting New England and Michigan.
What clients should know: "I care about your project from your point of view —not as an ego trip for me."
Favorite quote:
"A proper building grows naturally, logically, and poetically out of all its conditions" —Louis Sullivan