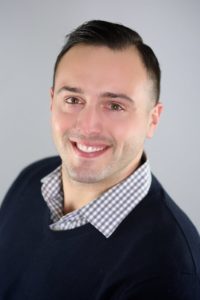 Scott Shust is a project architect at JTS Architect, where he has worked since 2011. He specializes in design, construction documentation, and project coordination of commercial, single-family residential and senior housing for JTS.
Scott's experience includes more than 15 small commercial buildings ranging from 3,000 to 12,000 square feet across the Chicagoland, Northern Indiana and Southern Wisconsin areas. His experience also includes buildouts for Party City, Art Van Furniture, medical facilities including nursing homes and single-family homes.
Scott earned his bachelor's degree in architecture from Iowa State University in 2010. He is a registered architect in Illinois. 
So far, Shust's favorite retail project is the Shoppes at Drexel Town Square, which features varying facades and intricate design work. His favorite residential project is a modern prairie-style home.
Scott's hobbies include riding his bike along the lakefront trail in Chicago, going to the movies and getting lost in a new location. His clients would describe him as "insightful, logical and observant."
He draws inspiration from the Monadnock Building of the Chicago School of Architecture, the tallest load-bearing masonry building, which Scott said is "an amazing feat achieved for its time." He also likes the Farnsworth House.
What clients should know: "I'm going to work hard to solve the problem that a new site represents. I will use my knowledge and creativity to provide a building that reflects the clients' desired goals."
Favorite quote:
"Good buildings come from good people and all problems are solved by good design." – Steven Gardiner